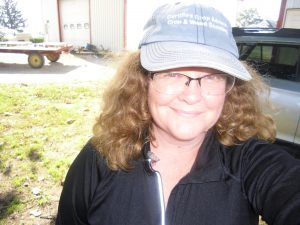 Have Questions about These Topics?
Click here to go to the Salem County Crop Talk
The Department of Agriculture and Natural Resources serves the residents of New Jersey through the development and dissemination of research-based information. Our goal is to teach people new skills and information so they can make better informed decisions and changes in themselves, their businesses, and personal lives. Broadly defined, our programs assist commercial businesses, governmental agencies, and residents through personal or group requests for assistance, information and consultation on issues related to agriculture, the environment, and natural resources management.
Contact Information
Melissa A. Bravo, M.S. Agronomy | Assistant Professor, County Agent III
Rutgers Cooperative Extension |Agriculture & Natural Resources
Salem County, Rutgers New Jersey Agricultural Experiment Station
Suite 1 51 Cheney Rd. Woodstown, NJ 08098-9982
856.340.6582 work cell | 856.769.0090 office
Glad to meet you! Please evaluate our first meeting: https://njaes.rutgers.edu/eval/
Statewide Services