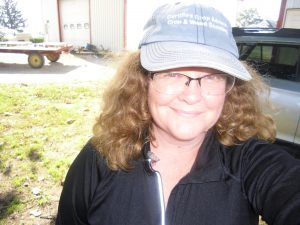 Have Questions about These Topics?
Updated State Efforts on Spotted Lanternfly Control
"Both state and federal field crews are conducting both survey and treatments throughout the season.  Priorities are to safeguard the port environs (both air and maritime), then rails and truck pathways to contain the infestation to the state and not impact domestic and international trade.  Second, crews are assigned treatments around vineyard locations then lastly at residential areas. This season crews have conducted treatments on 10,218 acres on 267 parcels (both large and small).  This involved bark sprays on 3,540 trees using 442 gallons of material.  With over 1,000,000 acres involved in the program we are asking residents to help control SLF by either treating their own properties themselves or using their landscaping companies to treat. " – NJ Dept. of Agriculture, July 7, 2021. 
Homeowners can get info about what to use from this website and attached fact sheet at  https://www.nj.gov/agriculture/divisions/pi/prog/pests-diseases/spotted-lanternfly/business-resources/
See the fact sheet 'SLF Homeowner Treatments' for more information.
Click here to go to the Salem County Crop Talk
The Department of Agriculture and Natural Resources serves the residents of New Jersey through the development and dissemination of research-based information. Our goal is to teach people new skills and information so they can make better informed decisions and changes in themselves, their businesses, and personal lives. Broadly defined, our programs assist commercial businesses, governmental agencies, and residents through personal or group requests for assistance, information and consultation on issues related to agriculture, the environment, and natural resources management.
Contact Information
Melissa A. Bravo, M.S. Agronomy | Assistant Professor, County Agent III
Rutgers Cooperative Extension |Agriculture & Natural Resources
Salem County, Rutgers New Jersey Agricultural Experiment Station
Suite 1 51 Cheney Rd. Woodstown, NJ 08098-9982
856.340.6582 work cell | 856.769.0090 office
Glad to meet you! Please evaluate our first meeting: https://njaes.rutgers.edu/eval/
Statewide Services